Joshua Sobel has been an avid musician for more than 17 years. He currently serves as organist at Centenary UMC and Tabernáculo Bautista Agua de Vida in Winston-Salem, NC, and is Co-Artistic Director of the Maurice Duruflé Academy of Music. As a recording engineer, he has produced recordings for, among others, the American Guild of Organists, the Organ Historical Society, and the Oxford University Music Press.
Joshua began playing piano and singing in the church choir at age 3, and by age 5, was able to repeat almost any melody by ear, and was capable of complex improvisation. He began his formal piano training at age 6 at the Cary School of Music, where he spent twelve years studying under John Herrmann and others.

Having expressed an early interest in the pipe organ, his organ studies began in 2010, with the arrival of a small chamber organ at his childhood home. He took private lessons, first with Josh Dumbleton, then the organist at Edenton Street UMC in Raleigh, and then with Dr. Mark Andersen, a former student of Marcel Dupre and E. Power Biggs. By age 14, he was working occasionally as a professional substitute organist in the Raleigh area.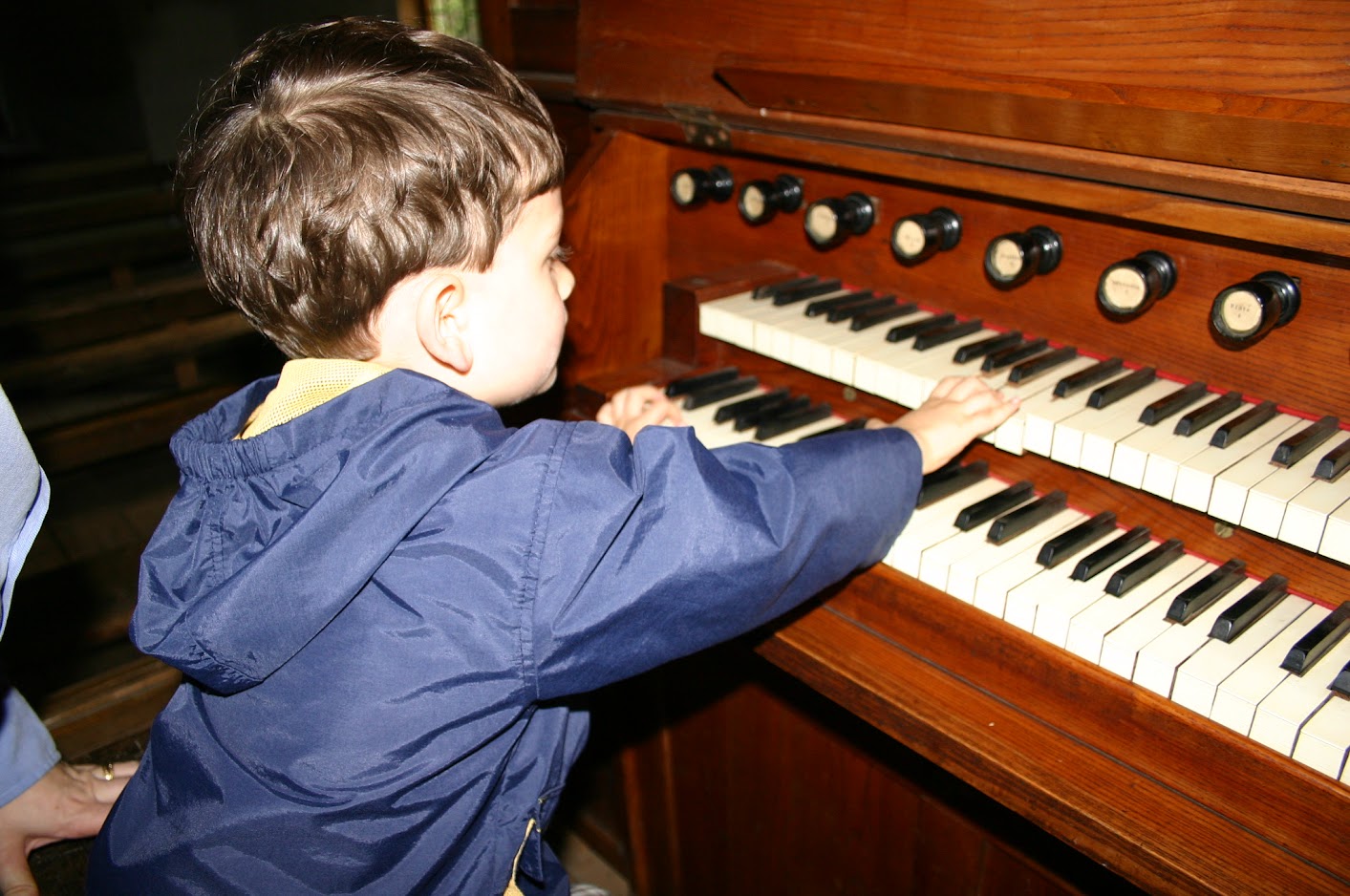 Joshua, age 3
Praised by The American Organist for his "ease and confidence at the organ," Joshua has been invited to play at churches across the eastern US, France, Finland, Germany, and England. He won first prize and the hymn prize in the UNCSA High School Organ Competition in 2020. He currently studies organ with Dr. Timothy Olsen at UNCSA.

In early 2021, dissatisfied with current trends within the American conservatory scene, Joshua and a colleague founded the Maurice Duruflé academy, with the blessing of the Duruflé estate. He has taught several masterclasses in music interpretation for the Duruflé Academy, as well as teaching private lessons. He was responsible for negotiating a contract with Tabernáculo Bautista Agua de Vida, a local Baptist congregation, to nurture their pipe organ back to health and teach several young church members to play piano.

Joshua also serves as Chief Recording Engineer of Synesthete Recordings, the music recording division of the Duruflé Academy, where he has pioneered the use of the new Metaphonic recording technique. An avid composer, he has composed dozens of works; and has also won wide acclaim for his skill as an improviser. His other interests include aviation, computer programming, and organ building.